What is Servant Leadership?
Servant leadership is an understanding and practice (a mindset) of leadership that places the good of the led over the self-interest of the leader. Think of how radical this concept is. The leader exists to serve the highest needs of his or her followers believing all along that this is not just the right thing to do but that it is best way to bring lasting success to the organization.
I teach leadership studies at Palm Beach Atlantic University in the MacArthur School of Leadership. Once servant leadership is introduced along with the long string of leadership theories, it is inevitable that some quick and erroneous assumptions are drawn by many students about this oddly named leadership approach. They assume, based on the misguided writings of some leadership scholars, "…servant leadership is a nice but idealistic approach that doesn't really work in the real world. It would be wonderful if it did, but unlikely … so, let's move on to transformational leadership and other approaches that promise results and organizational success."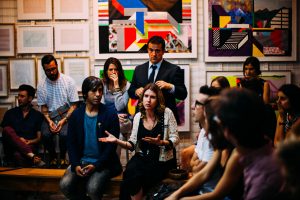 The misconceptions and objections to servant leadership will be addressed in a set of later articles but suffice it to say at this point that servant leadership is not about being nice. It is not about the leader being quiet and passive; always giving in to others. No, servant leadership is about the leveraged use of leadership power and it is a power that can only come through the unique and risky approach of serving others through our leadership. Servant leadership is about power and it is about performance; getting things done, making a difference, building high performing organizations – with the help of those who chose to adopt the organization's mission as their own.
What is Servant Leader Performance?
Almost 50 years ago, Robert Greenleaf introduced the term Servant-Leadership to the discipline and study of leadership. For many years after his 1970 essay, The Servant as Leader, our discussion, teaching and writing around this new theme was focused primarily on the work and words of Greenleaf. Larry Spears developed his famous list of ten characteristics of the servant leader in the 1990's from Greenleaf's writings and multiple models followed. My own servant leadership model from 1998 resulted in the first research based model and assessment tool The Organizational Leadership Assessment (OLA) that resulted in over 85 research studies on servant leadership. These studies have found some interesting and positively correlated relationships between servant leadership in organizations and organizational health factors like
Leader and organizational trust⠀⠀⠀ ⠀⠀⠀⠀ ⠀⠀⠀⠀ ⠀⠀⠀⠀ ⠀⠀⠀⠀ ⠀⠀⠀⠀ ⠀⠀⠀⠀ ⠀
Team Effectiveness⠀⠀⠀ ⠀⠀⠀⠀ ⠀⠀⠀⠀ ⠀⠀⠀⠀ ⠀⠀⠀⠀ ⠀⠀⠀⠀ ⠀⠀⠀⠀ ⠀⠀⠀⠀ ⠀⠀⠀⠀ ⠀
Student performance on standardized tests⠀⠀⠀ ⠀⠀⠀⠀ ⠀⠀⠀⠀ ⠀⠀⠀⠀ ⠀⠀⠀⠀ ⠀⠀⠀⠀
Job Satisfaction⠀⠀⠀ ⠀⠀⠀⠀ ⠀⠀⠀⠀ ⠀⠀⠀⠀ ⠀⠀⠀⠀ ⠀⠀⠀⠀ ⠀⠀⠀⠀ ⠀⠀⠀⠀ ⠀⠀⠀⠀ ⠀⠀⠀
Positive organizational climate⠀⠀⠀⠀⠀⠀⠀ ⠀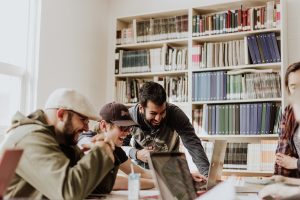 In other words, when the perception of servant leadership within an organization goes up, these health factors also go up and lead to higher organizational productivity and performance. A recent study conducted with 54 business units within a retail chain in France sought to answer the question, "Does employee well-being (within a servant leader mindset) lead to revenue and earnings growth? There were two key findings to this study. First, was that employees who work for servant leaders experience a higher level of holistic well-being; second, that business units with servant leaders get better sales and earnings growth (Giolito, Liden & van Dierendonck, 2016)"
In the past 50 years of servant leadership study we have moved from the writings of Greenleaf to the development of conceptual models and assessment tools to a solid and growing research base that supports the connection of servant leadership to organizational health factors. Now we are ready to promote servant leadership as the best way to engage workers, develop a healthy organization and increase worker and leader performance.
Servant Leader Performance presents a next stage in the development of servant leadership and its use in all kinds of organizations in all parts of the world. Be sure to check out the free assessments here on the website to see where this servant leadership concept is going next – let me know your thoughts and ideas in the comment section.
Your fellow servant,
Jim⠀⠀⠀
__________________________________________________________________________
Laub, J.A. (2018) Leveraging the power of servant leadership: Building high performance   organizations. Cham, Switzerland: Palgrave MacMillan.
⠀⠀⠀⠀ ⠀⠀⠀⠀ ⠀⠀⠀⠀ ⠀⠀⠀⠀ ⠀⠀⠀⠀ ⠀⠀⠀⠀ ⠀⠀⠀⠀ ⠀⠀⠀⠀ ⠀⠀⠀⠀ ⠀⠀⠀⠀ ⠀⠀