Dr. Jim Laub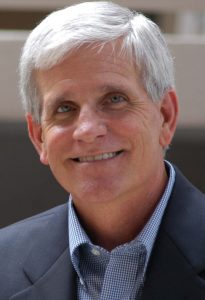 Dr. Jim Laub is the President of Servant Leader Performance (SLP) and is the creator of the Organizational Leadership Assessment (OLA). Jim currently serves as professor of leadership and Coordinator of the Masters in Leadership program at the MacArthur School of Leadership at Palm Beach Atlantic University .
Jim received his Doctorate in Educational Leadership: Adult Education from Florida Atlantic University. His dissertation and ongoing research has focused on the critical topic of servant leadership and organizational health and performance. He is a facilitator, trainer, speaker and tool-maker for organizational effectiveness.
Jim has provided training both nationally and internationally including work in the Netherlands, Dominican Republic, Singapore, Mexico, Iceland and Ecuador. His previous leadership roles in the inner city of Miami and rural areas of West Virginia have prepared him to serve a variety of organizations, both non-profit and for-profit,  providing expertise in the following areas…
Leadership development
Facilitating experiential learning and group process
Team building
Communication and conflict management
Vision and strategic planning
Organizational development and change
Diversity and cross-cultural awareness
… all from a servant leadership mindset.
Jim grew up in Florida where he met, and married, his wife Barbara. They currently live in Jupiter, Florida.  They have two wonderful daughters and four incredible grandchildren.