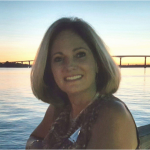 "As an organizational behavioral analyst, I partner with my clients to identify behaviors that are helping or hindering the business in achieving their desired goals, culture, and leadership practices. Since beginning to use the OLA seven years ago, I am able to assess my clients' corporate health providing a comprehensive view of their culture. By starting a client engagement with the completion of the OLA, I am able to pinpoint specific areas of the organization that may require more intensive examination through observations, focus groups, or interviews to assess organizational behaviors and provide a complete view of the company's needs. "
Kimberly Mitchell, Ph.D., Organizational Leadership
President, Interweave
As consultants and leadership coaches we are always looking for ways to accurately and meaningfully assess the organizations and leaders we serve.
The Organizational Leadership Assessment (OLA) is designed to provide an overview of an organization's health along with how its leadership as a whole is perceived by the workforce.  This provides a snapshot of where an organization is along with a dynamic framework for moving forward to greater organizational health.    
The OLA was developed in 1999 by Dr. Jim Laub from a research-based model of servant leadership (include the 6-part Healthy Organizations model here) that provides the basis for helping an organization to better value and develop its workers, build a sense of community, provide and share leadership and display authenticity.
The OLA is not used to assess a single leader, but provides a view of the total organization and the leadership as a whole.  
Please review The OLA Assessment page to see the benefits of using the OLA in an organization.   
The OLA report provides you with a wealth of information about the organization's health and provides you, as a consultant, with direct insight into issues and concerns that need to be addressed.   [Click here to view a sample OLA report]
As a consultant, the OLA is provided at no cost to you while you maintain all direct contact with your clients.  We provide the OLA to you and you provide it to your client.  You charge them the cost of the OLA, or build it into your consulting project agreement, and you pay us only for the organization's cost for the OLA.
[Read about the cost of the OLA]
Do you want to add the OLA to your assessment toolbox?  Contact Dr. Jim Laub today to talk about how you can use the OLA with your organizational and leader clients.  You can use the OLA while receiving consultation directly from Dr. Laub.
Here is how it works:
You as Consultant Provide: 
Contact Dr. Jim Laub at Servant Leader Performance to receive a free consultation on how you can use the OLA in your consulting and coaching work (provide contact here/ name, company name, email, phone/comments)

 

Once you have identified an organization to use the OLA, submit the set up information
You will maintain complete and exclusive access to your clients.  Dr. Jim Laub will only work with you and you will work directly with your clients.

 

You will represent the OLA directly to your clients as a tool provided by you and your consulting firm

 
Servant Leader Performance Provides:  
Set up for each organization you submit and consultation with you to insure that all set-up issues are accurately addressed

 

Guidance through all implementation steps of the assessment process
Your OLA reports provided in a timely way (the reports come in pdf format)

 

Free consultation with Dr. Jim Laub to review the OLA report findings

 

Free resources to assist with follow-up to the OLA report
If you are looking for an assessment instrument that has strong psychometrics, is clear and understandable, leads directly to organizational improvement, is easy to implement and is based on a servant leadership model, the OLA is the best organizational assessment tool for you.   
Interested? – take the next step:
Contact Dr. Jim Laub at Servant Leader Performance to receive a free consultation on how you can use the OLA in your consulting and coaching work.