Dr. Jim Laub is available to provide customized, experiential and application oriented leadership development training for your current executive and/or emerging leaders.  To give you a sense of what is possible, review the Executive (or Emerging) Leadership Program detailed below.  All training integrate the concepts of servant-minded leadership and uses the highest level of active learning in all training sessions.
Executive or Emerging Leadership program
This special one-year program can be designed for executive leaders or emerging leaders and is designed to be delivered over a one-year period.  The schedule, however, can be customized to fit your organization and your schedule.  The curriculum is presented within the three C's of effective leadership; Leadership Competence, Character and Commitment.
10 Key Leadership Skill Areas
---

As a Leader, you must know how to …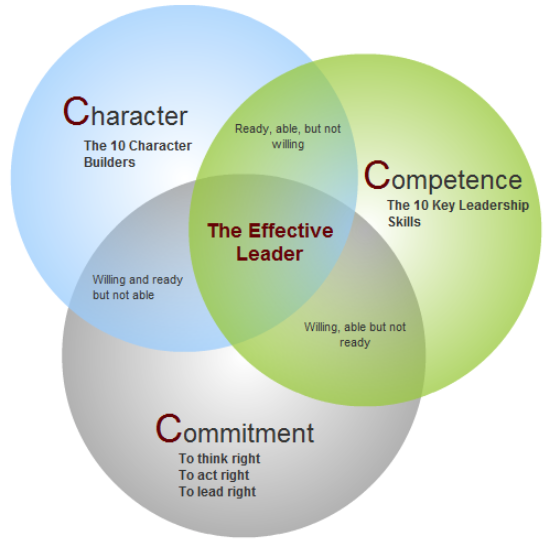 I. Take the lead
Making the decision to lead

Understanding the key skills of leadership (Vision/Action/Mobilization/Change)

Understanding the key skills of management (Plan/Organize/Supervise/Monitor)

What leadership means at the Waterford (mission, vision, values)
II. Become a leader
Personal leadership development

Understanding your unique gifts and capacities (assessment)

Awareness of personal weaknesses and pitfalls

Build an individual Learning Plan (ILP)
III. Assess the situation
Developing observation and interviewing skills

Conducting a needs assessment

Developing analysis skills

– interpreting the information

Utilizing a positive, assets-based approach to assessment
IV. Envision improvement
Developing a vision

Communicating your vision

Creating a shared vision with your team

Aligning your team to the vision
V. Plan your strategy
Establishing priorities

Setting strategic milestones and goals

Managing your time effectively

Organize the work (tasks and people)
VI. Implement your plan
Building a bias for action, for yourself and your team

Managing your progress

Running effective meetings

Celebrating achievements
VII. Mobilize your team
Building strong relationships

Identifying each person

's

unique contribution (giftedness)

Building trust & communicating effectively

Handling conflict within the team
VIII. Achieve key results (individual and team)
Empowering/motivating others through transformational leadership

Creating effective job descriptions (negotiating results and support)

Holding people accountable for performance (reports/performance reviews)

Utilizing coaching skills to enhance team and individual performance
IX. Partner with others
Working effectively across departments

Working with other leaders

Partnering with vs. Leading over

Linking to the bigger picture

– moving the

whole organization forward
X. Celebrate your success
Affirming and encouraging individuals and the team

Understanding incentive and rewards

Taking time to reflect, and learn from, our success

Programming celebration
Possible one year Program Schedule: (can be customized)
Month

Workshops

Key Training Topics

Experiences & Relationships

1

Two Hour

Introduction to the program

Commitment to the program

2

One Day

I. Take the lead

II. Become a leader

Set up mentoring relationships

3

Two Hour

III. Assess the situation

Conduct a needs assessment

4

Two Hour

IV. Envision improvement

Write a vision for improvement

5

One Day

V. Plan your strategy

Develop a strategy

6

Two Hour

VI. Implement your plan

Develop a proposal

7

Two Hour

VII. Mobilize your team (1)

Finalize the proposal

8

One Day

VII. Mobilize your team (2)

Present the proposal

9

Two Hour

VIII. Achieve key results

Refine the proposal

10

Two Hour

IX. Partner with others

Begin implementation

11

One Day

X. Celebrate your success

    All key areas of leading

Continue implementation

12

Two Hour

Closing Celebration

Sharing with mentors
Benefits of this type of program – In contrast to "off-the-shelf" training programs
This Program is:
customizable – to your organization

adaptable

–

can be adjusted as needed

experiential

–

related to real life/work problem and issues

values-based

–

related to servant leadership concepts that

lead to healthy organizations

results-oriented

–

focused on outcomes

conducted through live training workshops