Improve Your Organization by Measuring What You Value
Measure what you value through these various assessment instruments.  The Organizational Leadership Assessment (OLA) provides an assessment of your total organization or group. It is an instrument with strong psychometric properties and has been used in over 80 research studies.  Use the OLA in your organization to determine your organization's health level and how your Top Leaders, Manager/Supervisors and Workforce perceive the organization.
Explore Resources To Measure and Improve What You Value
Use these resources and information to improve your organization's health and performance. In addition to the OLA, three free assessment are offered here and can be used for individual leader growth and training for your leadership teams. Servant Leader Performance has also published books to help you improve individually and organizationally.
Improve Your Organization by Measuring What You Value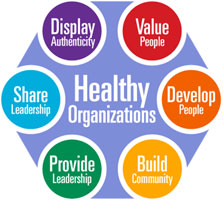 Learn More about the OLA
The Organizational Leadership assessment (OLA) is the primary survey tool for discovering your organization's health level according to the OLA servant leadership model.
The OLA is designed to be completed by everyone in the organization (Top Leaders, Managers/Supervisors, Workforce) to reveal the health level of the organization plus the perception match or gap between these different position/role levels within the organization. You also will receive a report showing your highest and lowest six scores to allow you to focus change efforts for future improvement.
You also will receive a score on Readiness-for-Change to give you a sense of your organization's readiness to pursue the changes needed to improve your health level and improve your organization's performance.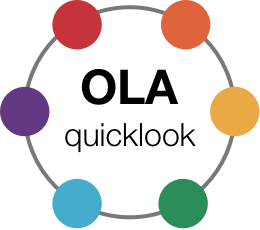 Take OLA Quick Look Assessment (Free)
The OLA Quick Look Assessment allows you to assess the presence of absence of servant leadership characteristics within your organization or team.
Use this free instrument to gain knowledge about how you personally assess your organization on the characteristics of the OLA servant leadership model.
If you desire a complete assessment of your total organization including input from Top Leaders, Manager/Supervisors and the Workforce you will wan to use the OLA instrument.
Improve Your Individual Performance Through Servant Leadership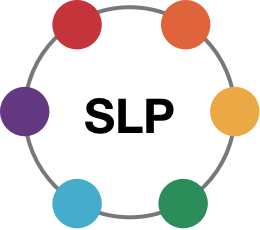 Learn about the SLP
The SLP assessment is currently under development. It will, like the OLA, be a web-based instrument that facilitates anonymous, multi-angle assessment but, unlike the OLA, the SLP will assess individual leaders.
With the SLP each individual leader will be reviewed from a 360-degree perspective providing concrete, results-oriented feedback to drive strategies for ongoing leader development. The SLP is being built around the same servant-minded conceptual model as the OLA based on research showing outcomes of healthier leadership and healthier organizations.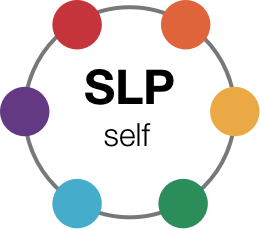 Take the SLP Self Assessment (Free)
The SLP Self assessment provides you with a self-assessment of your own leadership based on the OLA servant leadership model.
This free assessment provides a report that shows your relative strengths and weaknesses in the six characteristics of the OLA model.
Use this free assessment for learning about the OLA model and how your own leadership can improve to become healthier and more servant oriented.
Published Works to Help You Embrace Servant Leadership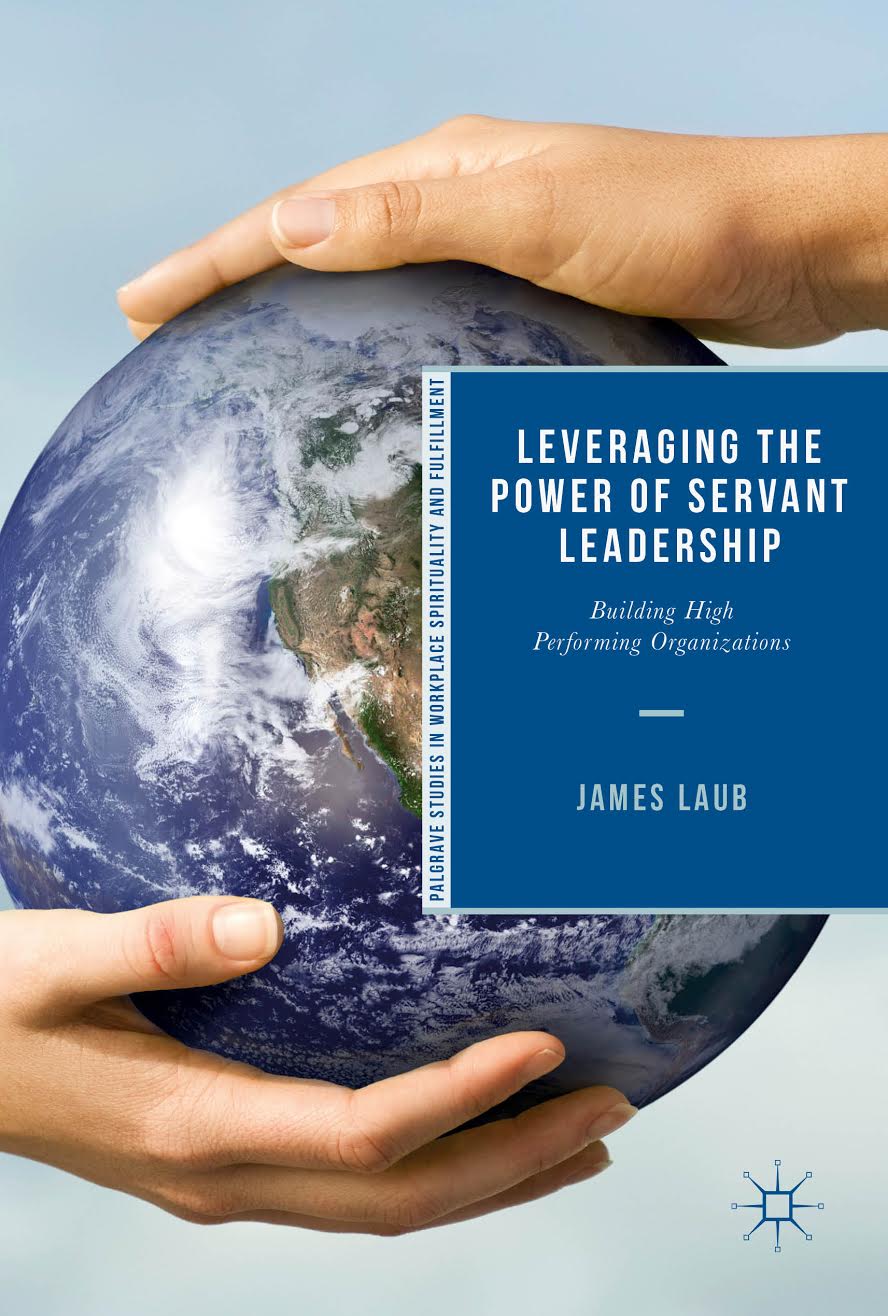 Leveraging the Power of Servant Leadership
Servant leadership has too often been characterized as a soft and ill-defined approach to leadership that appeals only to leaders with quiet personalities and so will not work well in the hard-driving world of today's organizations.
This text addresses these, and other misconceptions, to take a hard look at the incredible power of servant leadership leveraged through leaders in all types of organizations. Yes, servant leaders use power and learning to leverage this power is the secret to effective leadership leading to higher performing organizations.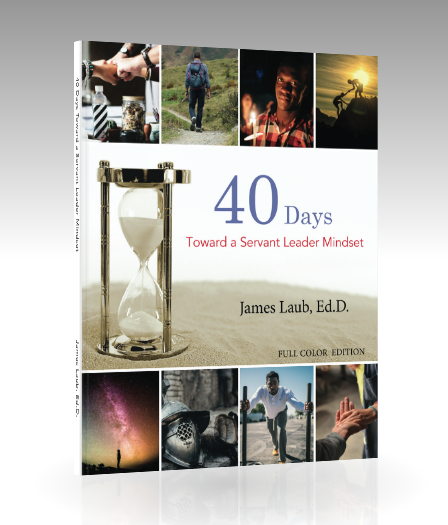 40 Days Toward a Servant Leader Mindset
40 Days Toward a Servant Leader Mindset is a collection of 40 dynamic readings built around the research-based OLA servant leadership model. It brings you a powerful learning journey with new insights, reflective guides and action prompts, all designed to walk you through new ways of thinking about your role as a leader, the true purpose of leadership and a better understanding of those you lead.
Each Day provides a thought provoking essay followed by personal and group reflection questions and suggested practice—action steps. You can complete this learning journey in 40 days or extend it to 40 weeks or any plan that best fits your work and learning schedule, but you will want to commit to the full experience as it has the potential of changing the way you think about and practice leadership.